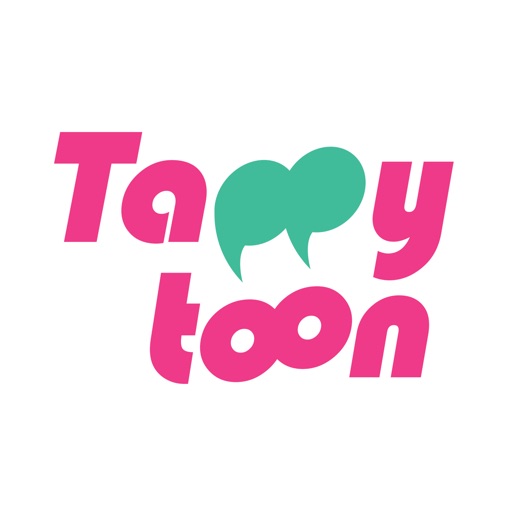 TappyToon - Comics & Webtoons
開発: Contents First
価格:0JPY
バージョン:1.70
2015-06-25リリース
アプリ詳細
Enjoy fresh comics and top premium webtoons in TappyToon!

From hit series like Bloody Sweet to all-new adventures like Automata, TappyToon is the best place to catch the newest wave in comics. Download now to see for yourself!

• Fresh and Exclusive Comics You'll Love
Access hit titles you won't find anywhere else from top creators and professional webtoon artists! Check out Heartthrob Daycare, Empress of Another World, He, Him & Us, This Witch of Mine, Valnocia, Not Boyfriends Yet, Daughter of the Emperor, About Us, I Got a Boy, Crossing Code, Greatest Band on Earth, Yum Yum Sweets, Flower Boys and so much more in TappyToon's ever-expanding line up of premium webtoon and manhwa comics.

• Free Chapters, or Sign up to dive deeper
Enjoy our free content without sign-up and view sample chapters as an introduction. To purchase Tokens and access premium content, view select chapters with ads, create an account. You'll be able to unlock and sync chapters across devices, and more.
◈ NOTE: Remember to check your email inbox and click the "confirmation link" we send you after signing up with an email address! Need help? Let us know: info[@]tappytoon.com

• Daily Updates — New Chapters Everyday
Check in each day to find the newest comic waiting for you. Romance manhwa, BL, fantasy, comedy, sci-fi, action, even the hottest K-Pop webtoons and more genres! It's all here, including webcomics for drama lovers, manga fans and anime viewers.

• Awesome Full-Color Artwork
Crisp and eye-popping visuals from top original artists. Full-color manhwa and webtoon look amazing, just scroll to read!

• Unlock Chapters and continue your webtoon blitz!
Use tokens to unlock the next chapter right away, get back to reading the comic! Thanks for supporting the creators you love.

• Bonus features, special art and more
Exclusive art, special limited content, sneak-peeks at new webtoon series and more from our talented webcomic artists and manhwa creators.

Download now and jump in today!
Webtoon, manhwa, graphic novels, and comics - TappyToon

–
Tell us what you want to see in TappyToon and stay in touch!

Facebook: https://facebook.com/TappyToon
Twitter: https://twitter.com/Tappy_Toon
Email support: info @ tappytoon.com
–
At TappyToon, we love comics and we know you do too. By enjoying your favorites on TappyToon, your support helps these creators continue to share engaging stories with you in the best possible way. Thanks for joining us!

TappyToon comics and webtoons are only available in the English language at this time.
All content in TappyToon is serviced in official partnership with the respective creators and artists. © TappyToon - All rights reserved.