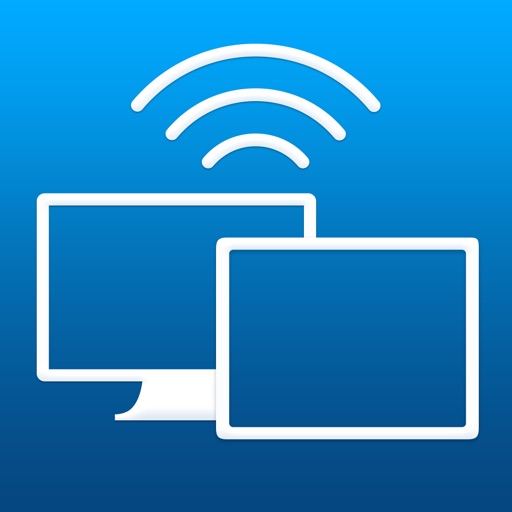 Air Display 3
価格:9.99GBP
バージョン:3.0.3
2015-02-26リリース
アプリ詳細
Air Display 3 turns your iOS screen into a wireless (or USB!) display for your Mac.

HOLIDAY SALE: Now for 33% off. Get yours before the sale ends!

Increase your productivity with extra screen real estate or mirror your Mac computer display to your iOS device. (Sorry Windows users, this is just for Mac.)

"You have a bunch of different options to turn your iPad into a second display, but we prefer Air Display as the easiest option." — Lifehacker

Now with Air Display 3 you can also connect via USB for buttery smooth graphics performance.

Air Display consists of this iOS app and a separate free host app that you install on your Mac.

KEY FEATURES

USB Connection — For even faster, more reliable performance, you can connect your iOS device and Mac via the USB cord.
Pressure Sensitivity — Use a pressure-sensitive pen or even your finger to draw or paint into pressure-aware Mac apps like Photoshop and Motion.
Pinch Zoom — Zoom in to magnify the screen. This is especially useful when drawing or painting details.
Multiple Monitors — Air Display 3 connects up to 4 iPads simultaneously for powerful multi-monitor configurations.
HiDPI — Choose Normal, Retina, or HiDPI resolution to suit your taste.
Keyboard — Type using Air Display's built-in keyboard or any Bluetooth keyboard.
Touch Gestures — You can control your Mac with intuitive iOS gestures: tap or drag to operate the mouse or tap with two fingers to right-click.

SYSTEM REQUIREMENTS

• Host: Mac OS X 10.8 (Mountain Lion) and above
• Windows: not supported yet
• To use Wi-Fi, both Mac and iOS device(s) must be on the same Wi-Fi network

RAVING PRESS

— 7 Must-Have Productivity Apps for iPad, ZDNet, April 9, 2012
— 50 Must-Have iPad Apps, TIME, April 12, 2013
— App of the Week, Accounting Today, May 29, 2013
— 100 Best iPad Apps, PCMag.com, November 15, 2012

Thank you for reading. We'd love to hear how you use Air Display to get things done.