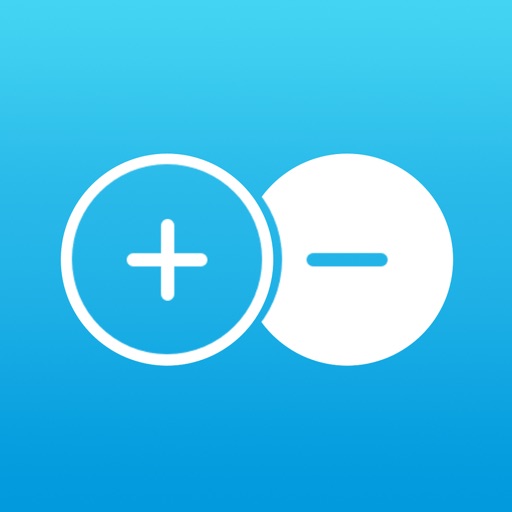 Debit & Credit - Personal Finance Manager
価格:0JPY
バージョン:2.3.1
2014-08-05リリース
アプリ詳細
If you are looking for a personal finance app that is convenient, easy to use and at the same time has enough features, then Debit & Credit is the right app for you.

• All Accounts in One App
Keeping financial records was always a bit of a hassle. But now you can actually enjoy it. See all your accounts in one place and switch between them with one simple touch.

• Super Fast
Creating a new transaction now takes a matter of seconds. It has never been easier with gestures and other features that we developed for you. And we will never require you to make dozens of unnecessary taps to accomplish simple tasks.

• Locations (Geotagging)
Shopping frequently at the same place? Save its location to record expenses even faster. You can also get a list of saved payees sorted by distance.

• Budgets & Scheduled Transactions
Do you want to budget expenses on a particular category? No problems. Do you plan to make a transaction in the future and want to be reminded about it? Consider it done.

• Reports
We believe in clean, crisp reports that are easy to read and understand. See where and what do you spend your money on. Other types of reports are available too.

• iCloud Sync
We will never ask you to create an account or provide any personal details. All data is stored in iCloud, it is not available to anyone except you.

• Shared Accounts
Do you want to share some of your accounts with someone else? No problems, you can share selected accounts via iCloud while keeping other accounts private. Great for managing family finances!

• Bank reconciliation mode (iPad & Mac only)
Sometimes we all need extra help to keep our accounts in shape. You can easily reconcile your accounts with bank statements in the app to eliminate any disparities.

• Importing data
We know how important it is to be able to import transactions from your financial institutions. That's why we support CSV, QIF, QMTF, OFX and QFX files. And you can also choose which particular transactions to import from a file, something that not all financial apps know how to do.

• Color Themes
Eight color themes are available for selection in the app settings in case if you want to customize your experience.

• Powerful features
Split categories, pending transactions, transaction export, file attachments (with sync), transaction tags, 3D Touch and Touch ID support, printing reports and saving them as PDF files - all those and many other features are at your disposal when you need them.

• Mac version of the app
You can download OS X version of the app on the Mac App Store. It has even more features (including super useful widget for adding new transactions) and syncs fast with the iOS companion via iCloud.

---
In the free version of the app you can create an unlimited number of transactions every day. However, to have more than two accounts in the app, you will need to purchase Premium version for $2.99.

In case of any questions please don't hesitate to contact support@debitandcreditapp.com.