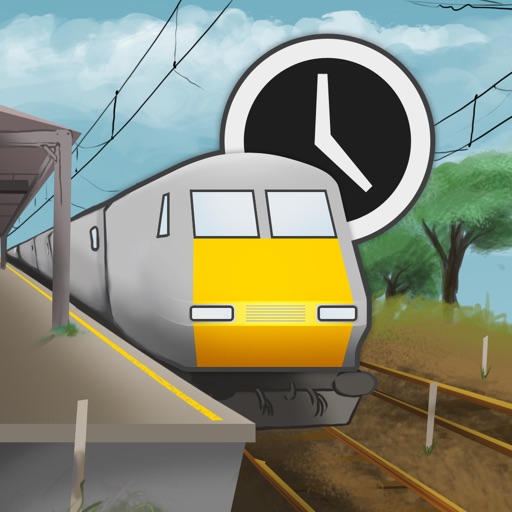 Realtime Trains
開発: Swlines Ltd
価格:600JPY
バージョン:1.0.2
2014-02-23リリース
アプリ詳細
Realtime Trains provides live travel information for the British mainline passenger railway network, taking up-to-the-minute data from Network Rail (who own the track and operate the signalling) to make easy and accurate predictions about when your train will really arrive!

Realtime Trains currently only provides information about public passenger trains, equivalent to that shown in the 'basic' mode on our website. We are working making the detailed mode available in time.

Find your nearest station by location, or look up any mainline station in Great Britain by its name or three-letter code. See live departures or arrivals for any station, anywhere, anytime. See where your train has been, where it will be, and when.

- Unique to Realtime Trains: We show you if your train's on the approach to the station, rolling into the platform, or already there and about to leave… so you know when to run!
- Find out which platform your train will leave from as soon as we know. You'll see the booked platform to start, and when it turns bold, it's been confirmed: the train is approaching, or already there! Beat the departures boards at the station, and grab that all-important seat!
- Set an alarm for your train's departure or arrival. Never miss your stop again!
- Keep a list of your favourite trains, stations and routes for easy access. Or pin their timetables, so you can access them anywhere, even without a signal.
- Not sure where you are but want to get home? Find stations within a specific radius of your current location and see them on the map.
- No ads on our iPhone and iPad app. Ever.

Realtime Trains works across the British mainline passenger railway network in England, Scotland and Wales. At present, we don't cover trams, light railways, metros (including most London Underground stations) or heritage railways off the mainline. We also don't currently cover any services in Ireland. We make every effort to provide accurate predictions, but we cannot guarantee accuracy.