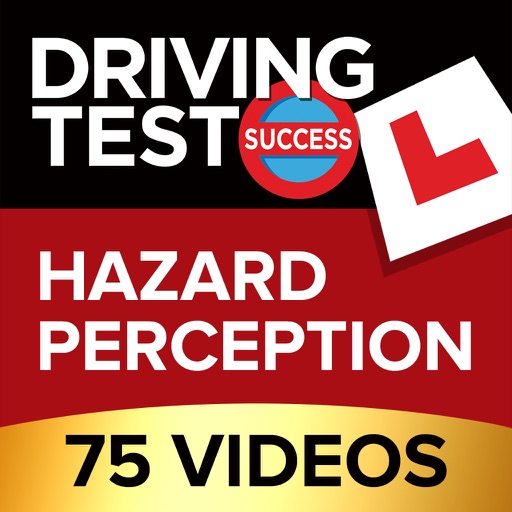 Hazard Perception Mega Pack - Driving Test Success
開発: Focus Multimedia
価格:360JPY
バージョン:3.0.2
2013-04-01リリース
アプリ詳細
Practise 75 fully interactive video clips including the 10 new OFFICIAL CGI clips from the DVSA – the people who set the tests. Prepare for the 2017 OFFICIAL DVSA hazard perception part of your Theory Test and pass FIRST TIME for only £2.99!

**We're proud to have helped over 11 MILLION learners prepare for their tests**

WHY SHOULD I DOWNLOAD THIS HAZARD PERCEPTION APP?

* PRACTISE - Includes 75 high quality and fully interactive hazard perception video clips.

* ESSENTIAL REVISION: Suitable for learner car drivers, motorcyclists, trainee ADIs, trainee LGV & PCV drivers.

* INTRODUCTION VIDEO - Watch the OFFICIAL DVSA introduction video and learn everything you need to know about the hazard perception test.

* OFFICIAL CGI CLIPS - Includes the 10 OFFICIAL CGI video clips.

* MOCK TESTS - Sit mock tests that accurately simulate the OFFICIAL DVSA test.

* REVIEW - Watch each clip back with full voiceover to help improve your understanding of how each hazard develops.

* VARIETY - Includes main roads, town centres, residential streets, country roads and dual carriageways.

* PROGRESS MONITOR - Detailed progress monitor that will help to show when you're test ready.

* CHEAT DETECTION - Built in cheat detection system that accurately replicates the OFFICIAL DVSA test.

* HELP & ADVICE - Contains essential knowledge and advice on how to ensure you pass first time.

* WORKS OFFLINE - No need for internet connection once downloaded.

* FREE UK SUPPORT - Free UK based customer service & technical support.

* NO ADVERTS: No annoying ads to interrupt your learning.

As from the 12th January 2015, the clips you will see at the test centre will be the new CGI style. However, the DVSA (the people who set the test) have confirmed that both real-life videos and the new CGI revision clips are suitable revision tools in helping you to prepare for the test. Therefore, this app contains a mix of both CGI and high quality real-life videos to not only prepare you for your test, but also for a lifetime of safe driving.