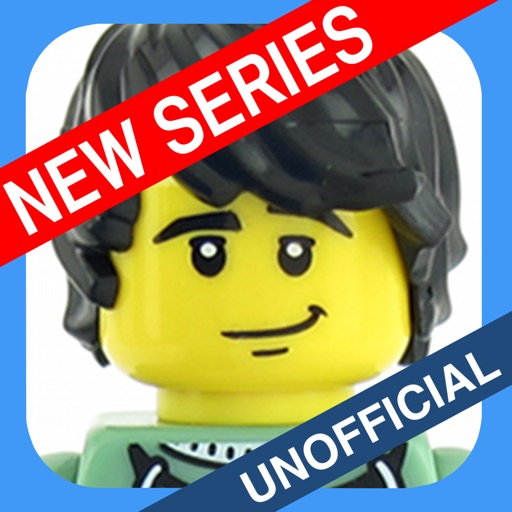 MyMinis - Lego Minifig Collector with Touch Guide
開発: Cherry Hill Technology, LLC
価格:360JPY
バージョン:1.2.0
2011-04-19リリース
アプリ詳細
Updated with 16 awesome minifigures from Series 14 that was just released in fall 2015! Use the Photo Touch Guide to find what figure is hidden in the bag by touch, the best way to find them all! See the Plant Monster, Spider Lady, Galaxy Trooper, Hod Dog Man, Snake Charmer, Wizard, Fairytale Princess, Swashbuckler, Piggy Guy, Gingerbread Man, Ice Skater, Island Warrior, Bumblebee Girl, Fairy, Skier, Roman Commander, Leprechaun, Genie, Gladiator, Cheerleader, Soccer Player, and more! All 272 Lego collectible minifigures are here from Series 1-14 (including the 3 special themed additional series). You can see your own collection, or browse by name, series, rating, or theme (music and dance, or exploration and discovery for instance). Manage your collection, and use the Touch Guide at your nearest store and complete your collection today!

MyMinis® is an unofficial app for collectors and fans of Lego Collectible Minifigures and is not affiliated with Lego.

APPLE AWARDS:
- A New and Noteworthy App in 12 Countries!
- A Hot App!

USER REVIEWS:
- Really really cool and fund to use! (Gealmo)
- Superb! A must for any collector/adult child! really love the touch guide :) (Windymiller73)
- Best thing I ever bought...that is until I get the actual minifigs... (DutchCoco)
- This app helps me to find the correct minifigure. (Jianed)

****COLLECTOR FEATURES****
- Easy to mark off what you own
- Rate your favorites
- Grouped into fun themes like Music and Dance, or Team Sports
- Beautiful large retina photos of all figures to look through
- See your own collection on one screen
- Super easy and fun - like holding the figs in your hand!


****PHOTO TOUCH GUIDE****
- Multiple photos of unique pieces - see how they feel from different sides.
- Instructions and photos of what to feel for, and photos of similar parts to avoid.
- Find the fig, avoid duplicates, save money!

Retina display is used for fourth generation devices and higher. No Internet connection is needed - all content is local on the device so you can take your collection with you wherever you go!

The collectable minifigs are the secret Lego figures found in the small green, blue, black, and gold bags found where Lego is sold, usually at the end of an aisle or at the register, or of course in a Lego store! You can't see what's in the bag until you open it. Warning - You will want to get them all after seeing how awesome they are!

-----------
Legal information:

MyMinis is a registered trademark of Cherry Hill Technology, LLC.

LEGO is a registered trademark of Lego Juris A/S.

Cherry Hill Technology, LLC is not affiliated, connected or associated with Lego Juris A/S. The application, named MyMinis, is not sponsored or endorsed by Lego Juris A/S.

The application is for collectors of the Lego mini figures. The creator, Cherry Hill Technology, LLC, has taken all photographs of original figures and accessories and has compiled and created all displays and display lists, whether organized alphabetically or by date released, and has created the favorites, owned, personalized ratings, and touchguide functions. The creator has used only so much of the trademarked character names as is necessary to properly identify them. As such, the use falls into the category of nominative fair use. The creator is not in the business of selling, buying or trading the mini figures. The app is a resource for collectors. For legal questions please contact us directly at ideas@cherryhilltech.com.