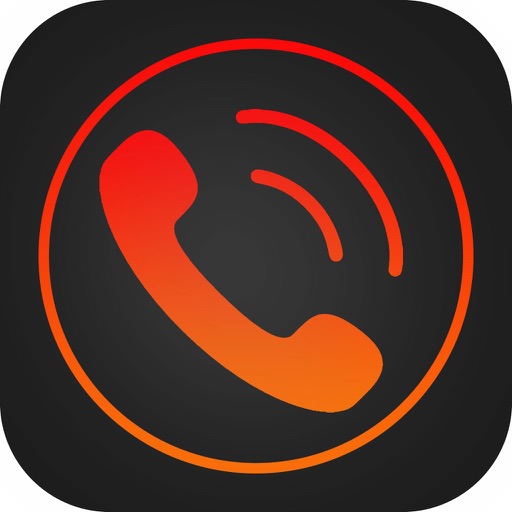 Automatic Call Recorder
開発: iCubemedia Inc.
価格:360JPY
バージョン:1.1.6
2016-09-02リリース
アプリ詳細
SPECIAL PRICE ONLY.

Automatic Call Recorder is the best call recorder app to allow you to automatically recorder your calls made through the app. On top of that you can turn your iPad/iPod touch to an iPhone. The cheapest way to make international calls!

√ √ Record your incoming calls
√ Record your outgoing calls
√ No limit on how long you can record a call
√ No limit on how long you can record a call
√ No limit on how many recordings you make
√ Transfer recordings to your new devices
√ Upload your recordings to Dropbox!
√ Email recordings to yourself
√ Share recordings via SMS, Facebook & Twitter
√ Label recordings so you can easily find them
√ Recordings available as soon as you hang up
√ Access to call recording laws
√ Cheapest way to make international calls
√ No merging, just dial a number and record
√ Turn on and off the recording feature
√ Turn your iPad/iPod touch to an iPhone
√ Call anyone, anytime, from anywhere in a cheaper way
√ Cheap calls to India, China, USA, Nigeria, Mexico, UK, Nigeria, Brazil, Thailand, UAE, Germany, France, Kuwait, Australia, Indonesia, Philippines, Egypt, etc.

HOW IT WORKS
1. The first step is to verify your number. DO NOT enter the country code. Select your country's flag if it's not already selected.
2. If it's first time you are verifying your phone number, you will receive a call with instructions or you will receive a code via text message.
3. Press on Continue button. Now the app is ready for first call.
4. To record your calls, go to Payment screen, turn on the switch for Call Recorder feature.
5. After the call, go to Recording screen to see the new file generated.

Note: During the verification process of your number it's not necessary to add the country code. When you dial an international number, please select the flag first then add the number without the country code. Note that you need to turn on the automatic feature recorder from the payment screen and the app will record all your outgoing calls automatically.