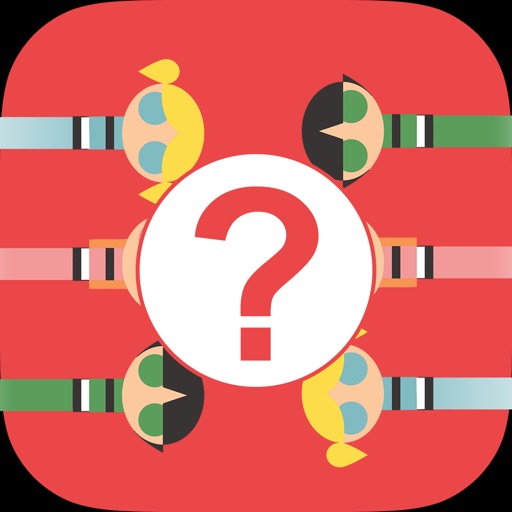 Anime Cartoon Characters Trivia - Powerpuff Girls Edition
開発: Akeem Fyine
価格:120JPY
バージョン:1.0
2016-04-11リリース
アプリ詳細
Sugar, spice, and everything nice these were the ingredients to make this awesome Powerpuff Girls Trivia Game.

You know how it go's because The Powerpuff Girls are back and better than ever with Blossom, Buttercup, and Bubbles in an all new trivia game!

They're Back! They're Foxy! Can you still recognize these Cartoon Network Characters anyway?

The Powerpuff Girls are not teeny boppers anymore that's why it's pretty damn cool! Hope you still can identify them along with the rest of the gang from Townsville. The villains are back as well!

It's your job to guess the name of the Powerpuff Girls'' characters based on the photo or image shown on your mobile device. Can you name them all? Good luck! This game is sure to challenge even the biggest fans out there (I also included characters from the manga series to spice things up a bit). This app is constantly being updated and features a lot of character images and photos that will surely to excite all types of Powerpuff Girls fans.

Key Features

• HIGHLY ADDICTIVE GAMEPLAY •

All the Powerpuff Girls Characters from 2016 Reboot are waiting for you to recognize! If you are an Powerpuff Girls fan and is in the look out for a challenge, then this is the one for you.

• FUN & EASY TO PLAY •

It's FUN to Play. No need to register. No complicated rules. You simply install and enjoy the game right away.

• CREATE / DESIGN YOUR OWN POWERPUFF GIRLS WALLPAPERS •

Just capture a screenshot and set it as your wallpaper or lock screen

• CONTINUOUS UPDATES •

Disclaimer: the developer of this game is not affiliated or endorsed by Cartoon Network and/or Powerpuff Girls'.

This is simply a fan-made app and we hope you play this game to support the developer.

Download Powerpuff Girls Reboot 2016 Trivia Now!