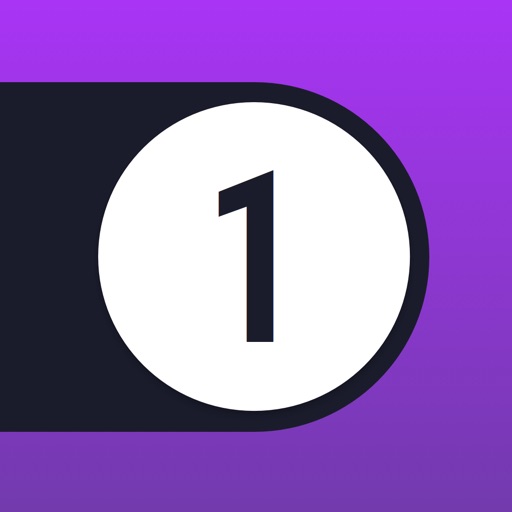 Block ads, trackers & more with 1Blocker
開発: Salavat Khanov
価格:0JPY
バージョン:1.3
2015-09-16リリース
アプリ詳細
Block ads, trackers, and any annoying web content. Based on new lightning fast native Content Blocking API, it doesn't slow down Safari and can't know which websites you visit. We are supported entirely by our users, there's no "acceptable ads" program.

WHAT YOU GET

1Blocker is the fastest & most powerful Safari content blocker. With over 40 000 preinstalled blockers, it's highly configurable.

• Save battery life, bandwidth, and data by over 50% (confirmed by multiple independent tests).
• Simply tap on any webpage element — like sidebar, site logo or subscription box — to hide it using our Safari extension.
• Whitelist websites you love.
• All your blocking preferences are automatically synced over iCloud.
• Create your own custom blocker rules (hide page elements, block sites, and cookies).

LOVED BY CUSTOMERS

1Blocker is a leading content blocker for iOS and macOS. It has been featured in The New York Times, TechCrunch, LifeHacker, and many more. What our customers say:

• "Must have app for all iOS users." — linzycumbia
• "Does exactly what you want it to do, and the customer support is fantastic. Highly recommended." — Blocky McBlockerson
• "Since Sep 2015, I've tested *at least* 15 content blockers (iPad and iPhone). In my opinion, 1Blocker is the most effective, customizable, and feature-rich iOS Content Blocker in the App Store." — reedrobertson

EFFICIENT BLOCKING

While most other extensions block content by filtering elements of already downloaded page, 1Blocker uses modern WebKit blocking technology to tell Safari in advance what should be blocked. This vastly improves efficiency and saves battery life.

PROTECTS YOUR PRIVACY

1Blocker is not a VPN or proxy server, it can't see what web pages you visit and doesn't expose your privacy.

We are fully supported by our users — we don't make deals with advertisers or sell your data to publishers.

UNLIMITED BLOCKERS

The free version of 1Blocker allows one group of blockers (e.g. "Block Ads" or "Block Trackers") to be used at the same time. So if you just want to block ads, you can do that without upgrading to Pro. To be able to activate multiple packages of blockers simultaneously, in-app purchase is required.

GET IN TOUCH

We love hearing from you! Send your feedback at @1BlockerApp on Twitter or email sal@1blocker.com.